Brush Bowls Club
Thursday Fixtures (Revised)
The match schedule for the C&D league on a Thursday has changed from that previously shown in the Club's printed fixture list.
Scotlands have withdrawn their team. Rather than the remaining 6 teams only having 10 matches (5 home and 5 away) it has been decided that all teams will now meet 3 times during the season, thereby giving everybody 15 matches.
An updated Fixture List will be uploaded on this website in due course.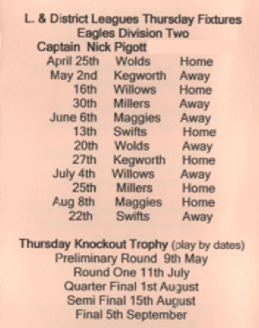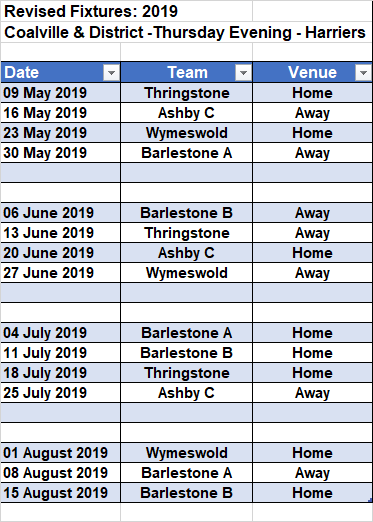 Image from Fixture Card compiled and printed by Brian Bentley
March 2019 (Revised 29/04/2019)